We are a leading manufacturer, supplier and exporter of a wide range of paper board products. We have successfully undertaken innumerable turnkey projects. Our range of products are highly durable and reliable. They are acknowledged for their long service life and cost effective nature.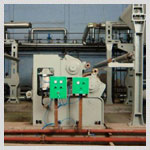 Ask for Price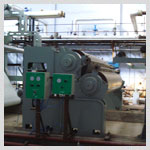 Ask for Price
Salient Features
Inclined size press designed for on line sizing on the paper/paper board.
Rolls are lined with special rubber suitable for surface sizing.
Size kitchen in SS construction.
This is a bar coater for clay coating on DUPLEX BOARD, min -6 gram to 8 gram coating
Metering Bar Coater :
Qty: 1 No.
Applicator Roll :
Ø165 -with suitable face length Drive: D.C. Motor, R.P.M. 0 to 102,2 HP and can drive the roll clockwise or anticlock
Metering Rod :
Ø 10 mm up to 2500 mm face and above 2500mm face -rod 0 16 The metering rod made out of 5.5 mtrl, chrome plated, ground Surface finish, fixed with plastic holder, called rod bed (special design) shall have water circulation system for cleaning the rod in running condition. The plastic holder called rod bed is fixed in 5.5 Holder.
Drive :
2 HP, D.C Motor, R.P.M -0 to 32
Jack System :
The complete unit is fixed on fabricated frame and two nos or jack is fitted at both the end for lowering and lifting of the whole unit. Both the jacks are connected by connecting red couplings and fitted with bearings, plummer blocks.
Paper Lead Rolls :
Suitable nos of lead roll (6 nos) manufactured
Control Panel :
Control panel for both A.C & D.C motors, panel with regulators. Indicators. It also indicates R.P.M. of rod. Applicator roll.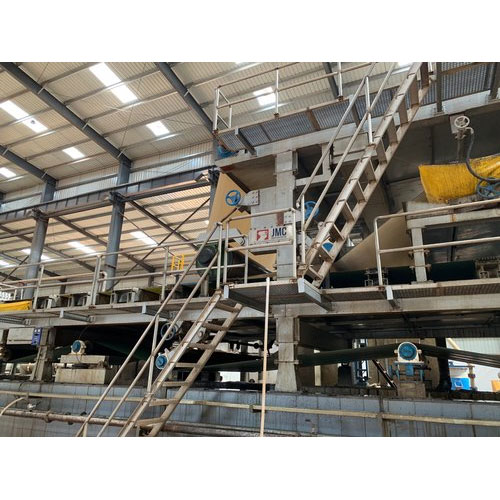 Ask for Price
Pulp and paper mill machine to make kraft paper, duplex board, news print, writing and printing paper, tissue paper.
Product Details
| | | |
| --- | --- | --- |
| Minimum Order Quantity | Automation Grade | Speed |
| 100 Metric Ton | Automatic | >200 meters/min |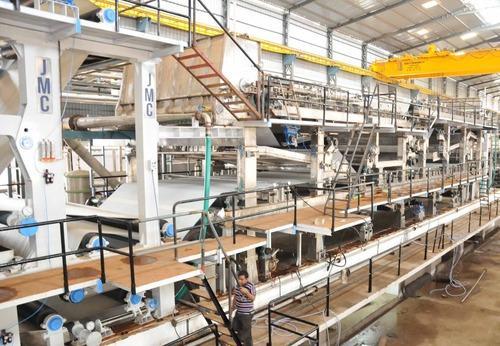 Ask for Price
JMC Papertech is promoted by group of experienced industrialist and Technocrats with successful track record and reputation. Initially company was involved in heavy fabrication and vessels and later on switched over to machineries for cement industries. Later on company started manufacturing spherical rotary Digester, fabricated drying cylinders and M.S. Yankee Cylinders on demand of paper industries. On the constant demand of these Cylinder, Paper industry encouraged company to start fabrication of other machine pats and with their support and technical know- how from paper mill designers, company successfully started manufacturing complete Plant for making all Type of paper up to capacity of 10 -300 TPD.
Product Details:
Automation Grade
Automatic
Capacity (ton/day)
100 TO 450
Output Paper Width
3200 MM TO 4800 MM
Speed
500 MPM
Brand
JMC MAKE